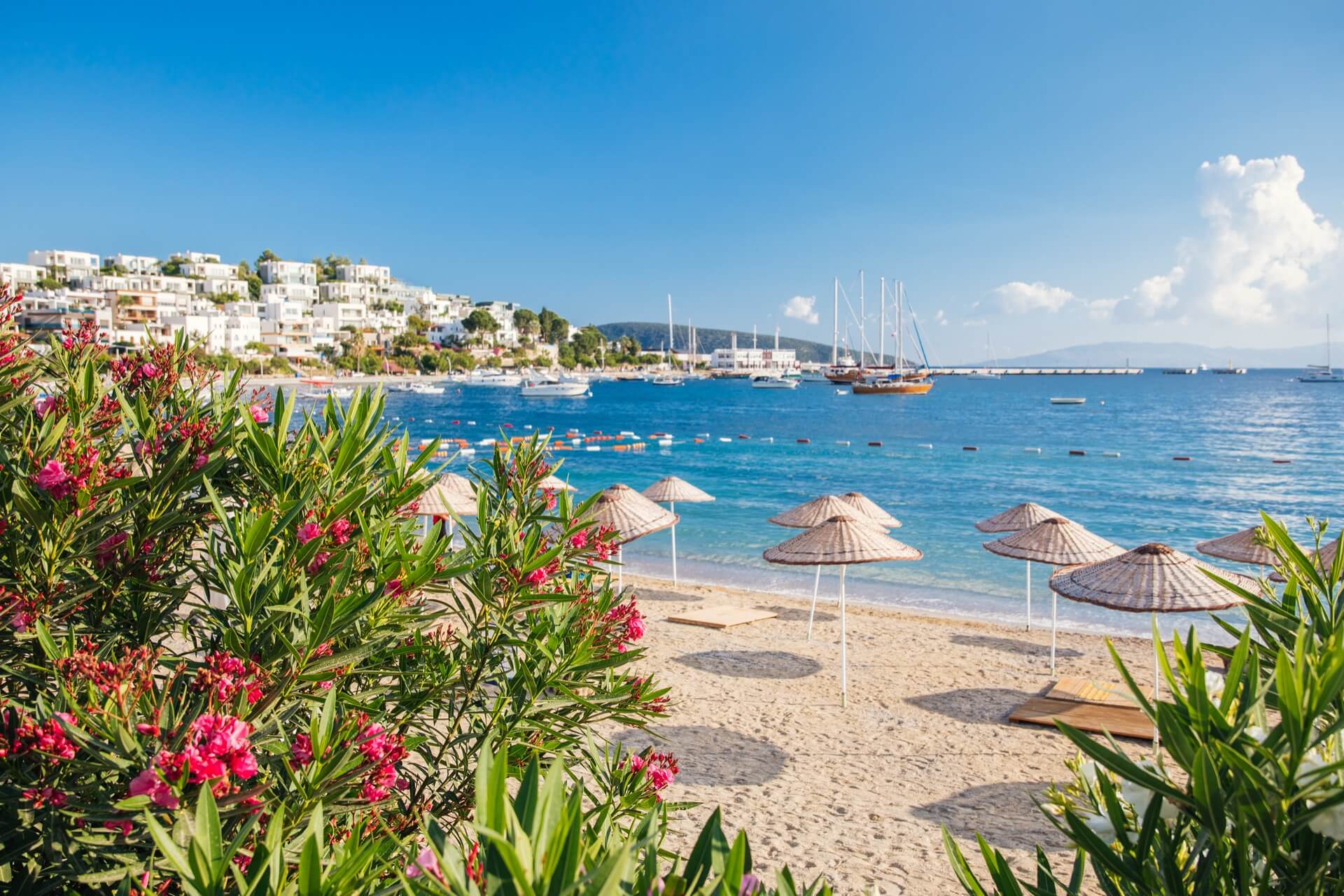 Discover Your Second Home in Kaplankaya
Welcome to the captivating Bodrum Peninsula, nestled on the stunning Aegean coast of Turkey. From the bustling town of Bodrum to the picturesque villages of Gumbet, Yalikavak, Bitez, Gumusluk, Torba, and Akyarlar, this region offers a treasure trove of experiences for those seeking a perfect blend of natural beauty, rich history, and coastal charm. In this blog, we embark on a virtual journey through the Bodrum Peninsula, exploring its remarkable attractions, pristine beaches,
bespoke villas
and unique character. And if you're looking for the ultimate second home destination, we have a hidden gem for you: Kaplankaya.
Bodrum: A Vibrant Tapestry of History and Culture
A  vibrant town of Bodrum, where ancient ruins and modern elegance coexist harmoniously. Discover the awe-inspiring Bodrum Castle, explore the narrow streets of the Old Town, and immerse yourself in the fascinating exhibits at the Museum of Underwater Archaeology.
Indulge in the vibrant nightlife, sample delectable Turkish cuisine, and relax on the beautiful beaches that stretch along the coast. Bodrum is a true reflection of the region's rich history and contemporary energy.
Gumbet: A Lively Beach Resort
Located just a stone's throw away from Bodrum, Gumbet beckons with its golden sands and vibrant atmosphere. Enjoy a wide range of water sports, sunbathe on the beautiful beaches, and experience the buzzing nightlife that Gumbet is famous for.
With beach clubs, bars, and waterfront restaurants lining the coast, Gumbet offers a vibrant playground for sun-seekers and party enthusiasts alike.
Yalikavak: A Harmonious Blend of Luxury and Natural Beauty
Continuing our journey, we arrive at Yalikavak, a charming fishing village turned upscale resort town. Experience the epitome of luxury living as you stroll along the marina, lined with luxurious yachts and upscale boutiques.
Explore the quaint streets, savor fresh seafood at waterfront restaurants, and witness breathtaking sunsets from the hilltop windmills. Yalikavak seamlessly blends its tranquil atmosphere with a touch of sophistication, creating an enchanting coastal haven.
Bitez and Gumusluk: Serenity by the Sea
For those seeking tranquility, the neighboring villages of Bitez and Gumusluk offer idyllic settings. Bitez invites you to relax on its peaceful beach, try your hand at windsurfing, and embrace the laid-back ambiance.
Gumusluk, known for its ancient underwater city and charming harbor, exudes a serene charm. Delight in fresh seafood, explore the quaint shops, and bask in the beauty of its crystal-clear waters.
Torba and Akyarlar: Hidden Gems Waiting to Be Discovered
Continuing our exploration, we uncover the hidden gems of Torba and Akyarlar. Torba welcomes you with its tranquil bay, inviting you to unwind on its pristine beaches and immerse yourself in the peaceful atmosphere. Akyarlar, boasting crystal-clear waters and picturesque landscapes, offers a sanctuary for nature lovers and beach enthusiasts alike.
If you're looking for the true place for your second home, we have a hidden paradise for you: Kaplankaya. 
Nestled nearby the Bodrum Peninsula, Kaplankaya is a haven of uniqueness and natural beauty. With its breath taking views, pristine beaches, and world-class amenities, Kaplankaya offers the perfect setting for a relaxing and peaceful lifestyle. Whether you seek a beachfront residence, Kaplankaya presents an unparalleled opportunity to create lasting memories. 
Discover the magic of Kaplankaya and let your dreams of a second home come to life. 
Contact us today to find out more about this remarkable destination and secure your piece of paradise.